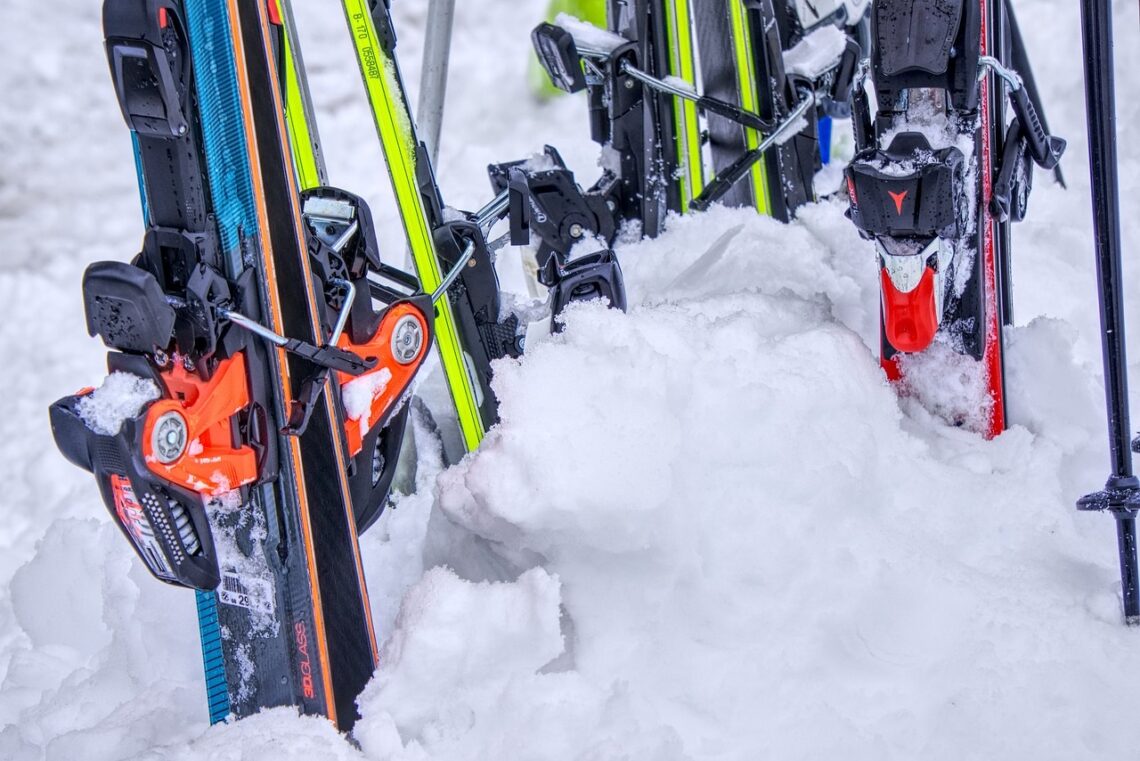 When choosing a ski resort in Lake Tahoe that best matches your skill level, there are many choices. From world class ski resorts like Northstar and Palisades Tahoe, to charming, family-oriented hills with less crowds, Lake Tahoe has something for everyone.
Easy Access and Family Fun
Day trippers from Sacramento and the Bay Area enjoy the ease of access to ski areas like Sugar Bowl, located in Donner Summit, just off Highway 80. Originally built in 1939, with an investment by Walt Disney, Sugar Bow has retained its charm as a less crowded and glitzy resort.
One of the benefits of skiing at Sugar Bowl is that it is connected to the Royal Gorge Cross Country ski area. With combined terrains, guests can enjoy 6,000 acres of breathtaking mountain views and enjoy a mix of Nordic and Alpine skiing.
Other family ski areas in Donner Summit include Soda Springs Mountain Resort, Boreal Mountain and Donner Ski Ranch.
Best Beginner Resort
Homewood Mountain Resort is the perfect mountain for beginner skiers and boarders. Children can learn to balance themselves in their equipment as they ride 'moving carpets' and ski on bunny hills.
The terrain offers the best views of Lake Tahoe that can be found in any of the other ski resorts.
Located just down the West shore of Lake Tahoe, this is a great resort for intermediate skiers too, with 40% of the runs classified as intermediate. While 15% of the hills are for beginners, only 30% of the terrain is for advanced skiers.
The runs consist of groomers and on bad weather days, skiing within the protected trees can be more pleasant. The entire family can enjoy skiing down Rainbow Ridge, while taking in breathtaking views of Lake Tahoe.
While this is not a large resort, it is well laid out and offers terrains for all levels of skiing.
Best Groomers
If you are looking for corduroy groomers and lots of blue runs, you will love Northstar California. This ski resort is perfect for all levels and has many runs that wind through the trees. Skiers who are moving between intermediate to advanced, will also appreciate how many black runs are groomed well for mid-level skiers.
In terms of family fun, beginners will find instruction and easy hills. Advanced skiers will enjoy Lookout Mountain and the Backside. A diversity of terrain, with views across Martis Valley make Northstar a popular ski area. This means that it is also a more crowded resort, with the Village at Northstar in its center.
The best view is found at the 8,610-foot peak of Mount Pluto where you can see Lake Tahoe. However, this portion of the mountain is only for intermediate and advanced skiers. Some of the lifts take you into the posh Ritz Carlton, or enjoy the views from the deck of the Zephyr Lodge.
There are many shops and restaurants located in the Village center at Northstar.
Most Charming Resort
Alpine Meadows is part of the Palisades Tahoe resort, formerly called Squaw Valley. A new gondola connects the two ski resorts and lift tickets include access to both hills.
Enjoy 2,400 acres of diverse ski runs that include a few beginner hills at the base. Many locals prefer Alpine Meadows because the ski runs extend across the mountain and it can be less crowded than the Palisades Tahoe area.
With more than 100 trails, the vertical drop is only 1,800 feet and there are long runs that connect the various areas of the mountain. Ski trails meander through trees in a type of cross country style skiing that leads to the backside and the Sherwood chair.
What makes Alpine Meadows so charming is the quaint chalet that can be found mid-hill for afternoon snacks. The layout of the various runs also allow for a bit of meandering through forest glades and ridgetops.
Alpine Meadows has seven bowls and chutes that make it perfect for advanced and expert skiers too. 35% of the trails are black diamond, with many off-piste and backcountry areas. Intermediate skiers will find 40% of the trails are blue, with 25% dedicated to beginner skiers.
The Crown Jewel of Skiing
Palisades Tahoe is by far the most popular ski area on the North shore of Lake Tahoe. Famous for the 1960's winter Olympics, many of the U.S. Ski Team train on this hill. However, skiers will find a diversity of terrain that is perfect for all levels.
This ski area has the longest runs and a funitel takes skiers to the top of the mountain, where they can ski Home Run to the bottom. Almost 45% of the mountain is dedicated to intermediate skiers, with only 25% for beginners. Extreme skiers flock to this mountain because of the challenging black diamond runs.
Palisades Tahoe also has many 6-pack, high-speed lifts and quads to move skiers quickly throughout the mountain. With the addition of the Gondola connecting to Alpine Meadows, guests can easily enjoy 3,600 acres of skiing at Palisades, and ride over to the 2,400 acres at Alpine Meadows.
The funitel will take you up to High Camp for amazing Lake Tahoe views and afternoon snacks. With so many ski runs to choose from, Palisades Tahoe is a great mountain if you are spending several days skiing at Lake Tahoe.
Contact me today to view available homes and condos for sale at Lake Tahoe. Many offer ski in/ski out access.